Blue Monks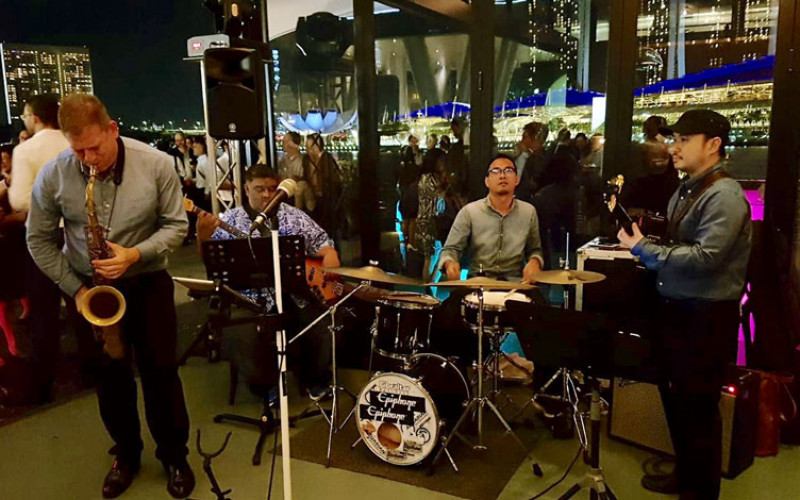 Esplanade Outdoor Theatre
Jul 8, 2022, 7:15 PM
Esplanade
Join this well-loved ensemble as they perform some of their favourite tunes from their jam sessions, including Recorda Me by Joe Henderson, Song for my Father by Horace Silver and Old Folks by Willard Robison, along with other jazz standards like Miles Davis' Solar.
About Blue Monks
For many years, The Blue Monks were a mainstay in jam sessions held at Artistry cafe and Blu Jaz Café. 
The Blue Monks comprise of Corey Manders on saxophone, Alvin Wong and Liu Yonglun on guitar, Bani Rahman on bass and Rafaee Mahmood on drums.